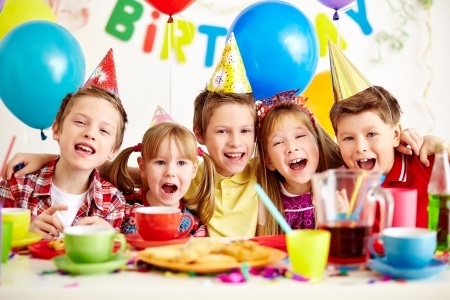 Children love to celebrate and who can blame them? For many families, children's birthday parties are the biggest celebration of all.
There are several party essentials that you'll need in order to throw a fun-filled and memorable children's birthday party.
Several Snack Options
Every good party has good food, and that goes for children's birthday parties as well. It can be difficult to serve a meal at a child's birthday. Instead, you should have various snacks available to children at all times that are easy for them to access. Snacks that are easy for children to grab include pretzels, cheese balls, apples, finger sandwiches, and so forth. Cupcakes are often easier for children to eat, but some type of sweet dessert is a must.
Plenty of Party Favors
Part of being a good host is sending your guests home with party favors, regardless of age. Children get excited over the small things, which is what we love about working with them. Consider putting together a party favor full of things that children love including water balloons, outdoor chalk, silly string, race cars, magic wands, coloring books, and bubbles. Many summer toys for children are relatively affordable, and you can easily go big without over spending. The Dollar Tree has many children's toys for an affordable price, from race cars to jewelry kits. Oriental Trading also has a variety of inexpensive toys and games from beach balls to parachutes.
All Kinds of Activities
Children can typically be easily entertained, but you do need to put forth a bit of effort in order to do so. Make sure that the party has several different options of activities that children are guaranteed to pay attention to. Renting ponies from New Joy Farm can help keep people of all ages occupied and enthralled. For the children patiently waiting for their turn, have a bounce house available to keep them busy so they don't grow impatient in line.
Different Decorations
Children love bright colors, and luckily, most children's birthday party decorations come bright. From multi-colored balloons to sparkle-filled streamers, don't hesitate to decorate the designated party space. You can decorate with your child's favorite color, favorite TV show, favorite movie character, or a general theme in order to please them and their little guests.
Looking to rent ponies, face painters, or bounce houses for your child's next birthday party? Contact New Joy Farm today.