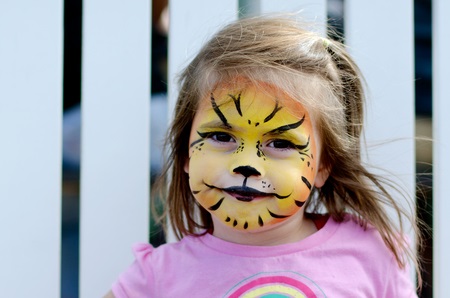 Whether you're celebrating a birthday, throwing a community picnic, or hosting an event to simply celebrate the summer, throwing an animal-themed party will delight both children and adults.
There are many games that are fitting for an animal-themed party, perfect for kids and the kids-at-heart.
Variations of "Pin the Tail"
Pin the tail on the donkey may seem like a common children's game, but there are a variety of ways to make it a fun game for everyone. Change the game based on what type of animal themed party you are throwing. For example, if you're doing a unicorn party, play pin the horn on the unicorn. If you're throwing a sea animal party, play pin the flipper on the whale. Make sure to spin children two or three times and make sure the blindfold is secure.
If adults are playing, they definitely need to spin a minimum of ten times. Consider setting up an obstacle course before the animal picture as an additional barricade. You can even turn it into a responsible drinking game for the right event. Your guests are guaranteed to laugh and you'll end up with some incredible photographs.
Animal Charades
Charades doesn't get enough credit for how entertaining it can really be. Don't limit yourself to acting out a dog or cat, instead, get creative. You can play with different themes, such as famous cartoon animals or farm animals. Playing animal charades, specifically, can pose as a challenge as the game progresses and it gets harder to think of new animals but that's half of the fun.
You can play children against adults, or split the children into teams. The children will get a big kick out of the adults acting out the actions of a cow or a whale.
Who Am I?
Play a game of "Who Am I?" to get any party started. Write down a different animal for each child at the party and tape it to their backs without letting them see it. Throughout the party, children can ask each other questions that will help them figure out the animal that they are. They should ask simple questions such as "Am I big or small?" or "Do I live in the jungle or the ocean?" The first person to correctly guess their animal should earn a prize.
Safari Scavenger Hunt
Before the party, hide a bunch of different stuffed animals throughout your home. You can find relatively cheap stuffed animals at most dollar stores, from monkeys to giraffes. As children start to arrive, hand them a safari hat and a pair of binoculars. Explain to them that the animals have escaped from the zoo and they need to find all of them. Send them on a "safari" hunt to look for the missing animals.
Pony Rides
If you're throwing an animal themed party, why not have animals attend it? New Joy Farm offers pony rides for kids of all ages from small children, ages 3 and younger, to teenagers close to adulthood.
Click here to contact us about having New Joy Farm bring ponies to your next party.