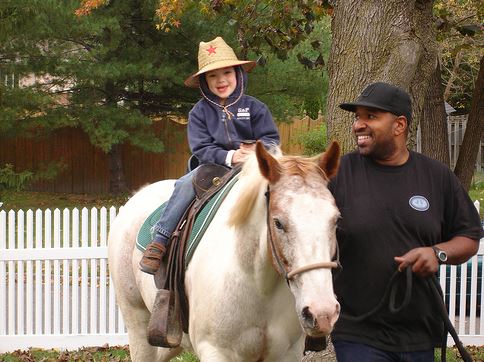 Many young children often express wanting a pony for their birthday, which for most parents, is an unrealistic request. However, giving your child the gift of pony rides as a birthday gift is a bit more reasonable.
Horses and ponies actually offer various therapeutic benefits for children, and luckily, you don't actually have to buy your child a pony to take advantage of them. The pony rides offered from New Joy Farm can have the same positive effects!
Instill Self-Confidence
If your child has trouble speaking up for him or herself, or struggles with low self-esteem, learning to ride horses can help instill self-confidence. According to Horse Adventures, the pride that comes from learning to handle horses on their own (not to mention mastering a new skill) can help children become more confident at school and in their relationships with others.
Responsibility
Learning responsibility is a challenge for many children but horseback riding, with its emphasis on caring for as well as riding horses, can help children understand and learn responsibility. Grooming, feeding and otherwise taking care of a horse helps children understand that others depend on their actions.
Focus
For a child who has trouble concentrating, and is easily distracted by conversation, noise, or otherwise, horseback riding can be a godsend. The Horse Channel emphasizes that horseback riding reduces anxiety and promotes long-term emotional health in children. It teaches children that in order to learn they must focus their brain and body to communicate effectively with the horse. According to Equisearch, this emphasis on focus can also improve a child's classroom performance.
Fun
Perhaps the most important benefit of all: horseback riding is fun. (Which happens to be our specialty!) Riding encourages children to let loose and enjoy bonding with the horse. Watch your child's cares melt away as he benefits from the pure joy of a horseback riding lesson or pony ride in a matter of minutes.
Thinking about booking a pony ride or bounce house for your child's next birthday party? Contact New Joy Farm today.